tis' the season for everyone to make a gift list of some sort – and so i shall too.  at fitlosophy we come across products and partners every single day that we love and i want to take the opportunity to share the ones i love with fitbookers.  note: we make no dinero by sharing, just the sheer joy of knowing that products we love are getting much-deserved recognition.  i still remember fitbook making hungry girl's list last year…and how that snowballed us with holiday orders. i may not have a million followers (yet), but nevertheless i love sharing things with people that can help them live life fit.  here's my wish list for this holiday season (in case santa is reading this)…
words to sweat by: gym towels
i'm mildy obsessed with these cute little sweat swabbers.  i'm torn between 'carpe dumbells' and 'this bike is stationary but i am not' (to sport in spin class) – but at only $9.95 i may have to have both.  this is the perfect stocking stuffer for the (sweaty) fitness-fiend in your life!
protein bakery: cookies
ms. fitness & spice is guilty of introducing me to these addictive and utterly delicious packaged protein treats.  perfect for pre- or post-workout, i'm a huge fan of the little 2-pack cookies since they're portion controlled at 120cals each.  my faves: pumpkin walnut chocolate chip and oatmeal chocolate chip.  mmmmmmmm…santa would LOVE these with a cup of (non-fat) milk!  "protein bakery is proof that God loves us and wants us to be happy." ~ joanna sutter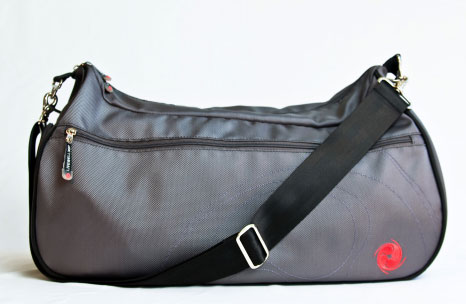 live well 360: core gym bag
talk about slick…this gym bag is just that.  aside from the fact that it matches fitbook and all-things-fitlosophy (which i love), it's got all the pockets and organization that i need to trek to-and-fro.  i'm big on design and  this lil' (actually perfect sized) bag not only looks spiffy on the outside, but the motivational lining is a nice touch.
s2h replay
this little gadget is brilliant: earn points for moving, redeem points for rewards from companies like amazon, netflix, sports authority, toys r us, and (you-guessed-it) fitlosophy.  fitbook and fitbook junior are now sponsoring rewards too!  what i love is that this concept ties in perfectly with what we promote in the fitbook: set a goal, reward yourself, repeat. of course i covet the red one, but the little watch-like device you wear comes in all kinds of colors for anyone on your list.
no, i do not just love this just because it's red (although that is a bonus). i saw this on the today show and fell in love: your very own microwave popcorn maker, perfect for a single serving!  the best thing is that you can use whole popping corn and no oil so you're getting 100% just plain ol' popcorn…no additives!  (tip: popcorn is a perfect night-time snack – low-calorie but filling)
dumbbell alarm clock
why didn't i think of this?  this little 1kg dumbbell sits quietly on your nightstand, posing as an innocent little fitness-themed digital alarm clock.  but no!  when the alarm goes off, there's no snooze on this sucker…30 curls just to get it to turn off.  i might have found my solution to hitting snooze…a little mini-workout to kickstart the day.  this is a perfect gift for that person on your list wants to workout early but says they can't get out of bed.  this will do the trick!  red alert santa: this is a must-have.

lululemon (anything!)
ok so i have an obsession with all things "lulu" which is shared by many, and while they are now very well-known, i couldn't create a fit gift list without including the best workut wear EVER.  yes, their pants are $90.  bear with me:  one pair of my lulu pants (that i sport in my website pic actually) have lasted 4 years and they still look amazing. so while i love target for my tanks, it's worth spending more to get the best especially when you know they'll last. this pic is the grey groove pant that i think my (sore) glutes deserve for working my butt off (literally).  i also dig their speed shorts, capris, and scoop tank – workout gear must-haves.  i love their branding and mantra and that they listen to customer feedback, so 2 things lululemon: more red gear, bring back the scoop sports bra, and *ahem* lululemon fitbooks.  (i'm putting it out there…write it down, make it happen.)
health mags
quite possibly one of the best (and most reasonably priced) fit-gifts you can give is a magazine subscription…it's the gift that keeps on giving all year-round for around $15-20.  plus, this time of year they have great offers if you subscribe you get a free gift subscription so you can get one for you and one for a friend!  2 great mags in addition to of course men's & women's health, shape, fitness, and men's fitness.  note to santa: i do not need any subscriptions because i literally am drowning in fitness/health pubs (occupational hazard)!
other creative ideas for that fitness fanatic or even to motivate someone who needs a nudge in the healthy direction (without bruising egos!):
purchase joint personal training sessions from a trainer and present them with fit gear (possibly a fitbook?) and a certificate to get fit together
get  a gift certificate to try a new class such as pilates or yoga that will open their eyes to new ways to get fit
love to cook?  give them a set of recipe cards with your go-to recipes and a copy of a new cookbook (i love so easy by elie krieger)
and of course i had to mention our new fitlosophy gear: sporty duds with our 'live life fit' mantra.
happy healthy holidays to you + yours!
merry christmas + happy fit new year…
(and remember the Reason for the season)
angela